Below is a list of the shows currently on Broadway, with links to buy tickets. These include the big winners of the 2013 Tony Awards: Kinky Boots, Pippin, and Vanya and Sonia and Masha and Spike.
For a chronological guide to the new season, check out Broadway Season 2013-2014 
Annie
BUY TICKETS TO ANNIE
Palace Theater
The revival of the musical about the orphan who makes her way in Depression-era New York from a dismal orphanage to the home of billionaire Daddy Warbucks. "The sun will come out tomorrow…"
The Book of Mormon
BUY TICKETS TO THE BOOK OF MORMON
The Eugene O'Neill Theater
Opened: March 24, 2011
Director: Jason Moore and Trey Parker
Twitter feed: @BookofMormonBWY
This new musical by Trey Parker and Matt Stone (book), the creators of South Park, and Robert Lopez, one of the composer-lyricists for "Avenue Q" (music and lyrics) is about both the founder of the Church of Latter-Day Saints and modern disciples. It is outrageous, irreverent in one way, but also deeply reverent to (even while parodying) the best traditions of the Broadway musical.
My review of The Book of Mormon: Ridiculing Religion, Worshiping The Great White Way
Chicago
Ambassador Theater (219 West 49th Street)
Opened: November 14, 1996
Twitter: @ChicagoMusical
A chorus girl in 1920′s Chicago murders her lover and becomes a star. This cynical, tuneful 1975 musical adaptation by John Kander and Fred Ebb ("Cabaret" team) of a 1926 play was revived to great acclaim by director Walter Bobbie and choreographer Ann Reinking in homage to original choreographer Bob Fosse. But it has gone through many, many cast changes since then. Some say this is the production that invented the modern Broadway practice of "stunt casting."
Cinderella
Almost everything is lovely about this revised version of the 1957 Rodgers and Hammerstein musical which is, incredibly, making its Broadway debut (it was written for television) — the terrific performances by a cast led by Santino Fontana and Laura Osnes, William Ivey Long's lush, magical costumes, and above all the 17 gorgeous melodies, including "A Lovely Night." The only exception to the loveliness is the jokey, cluttered, political correct book by Douglas Carter Beane.
First Date
BUY TICKETS TO FIRST DATE
Longacre Theater
Set to open: August 4, 2013
The musical comedy tracks the first date of Wall Street trader Aaron and Soho artist Casey, whose unpredictable evening unfolds in real time.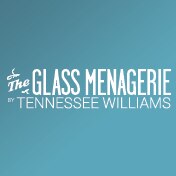 The Glass Menagerie
BUY TICKETS TO THE GLASS MENAGERIE
Booth Theater
Set to Open: September 26, 2013
Closing: January 5, 2014
merican Repertory Theater production of Tennessee Williams' masterpiece stars Cherry Jones, Celia Keenan-Bolger, Zachary Quinto and Brian J. Smith. Directed by John Tiffany (Once).
Jersey Boys
August Wilson Theater (245 West 52nd Street)
Opened: November 6, 2006
Twitter: @JerseyBoysInfo
The story of the 1950′s-60′s singing group Frankie Valli and the Four Seasons, whose hits include "December 1963 [Oh, What A Night]" (my favorite) as well as "Sherry," "Can't Take My Eyes Off Of You," etc. Here is what I wrote about the show, in an article entitled Jersey Boys vs. Jersey Shore: Although the music is better known than the musicians, and yes there are almost three dozen songs in the show, the story of the group is better than most of those 'Behind The Music' documentaries.
Kinky Boots
BUY TICKETS TO KINKY BOOTS
Al Hirschfeld
Opened: April 4, 2013
Twitter: @KinkyBootsBway
Cyndi Lauper's Broadway songwriting debut adapts a 2005 British film shoemaker partners with a drag queen to make footwear sturdy enough for a man but fabulous enough for a woman. The show is familiar and safe, with a stand-out performance by Billy Porter as Lola/Simon.
The Lion King
Minskoff Theater (200 West 45th Street)
Opened: November 13, 1997
Twitter: @TheLionKing
Based on the 1994 Disney animated film about the coming-of-age of a young lion in the African jungle, this musical offers African-inflected music by Elton John, lyrics by Tim Rice and the visual magic of Julie Taymor. Taymor is the director, a composer and lyricist for some of the songs. But above all, she is the designer of the costumes, masks, and puppets — and it is these visuals that make this show a good first theatrical experience — and worthwhile for any theatergoer no matter how experienced.
Mamma Mia
Winter Garden (1634 Broadway)
Opened: October 18, 2001
Twitter: @MammaMiaMusical
It's hard even for hard-core Mamma Mia fans to argue that the story pieced together using some two dozen hits from the 1970′s pop group ABBA makes very much sense: A young woman getting married on the Greek island where she has grown up invites the three men who may be her father to the wedding, without telling her mother: She had summer-quickie affairs with all three. The lyrics of some of the songs don't always actually fit with what's supposed to be happening at any moment.
But fans don't care. The infectious music, most memorably "Dancing Queen," and the whimsical disco-era dance numbers are enough for them. And whatever else you may think about the musical, it is true what the fans say: It is not quite as cheesy at the Meryl Streep movie. "Mamma Mia"  will move to the smaller, 1,156-seat Broadhurst Theatre in Fall 2013.
Matilda
BUY TICKETS TO MATILDA
Shubert Theater (225 West 44th Street)
Unquestionably one of the best new musicals of the 2012-2013 Broadway season, "Matilda" is based on Roald Dahl's dark children's book about a girl with extraordinary gifts who is at first unappreciated by the adults. The musical  offers dazzling stagecraft overseen by director Matthew Warchus, a faithful and intelligent book by David Kelly, and Tim Minchin's clever lyrics. The production also, however, sometimes feels in need of a translator. It is very British both in milieu and in enunciation.
Motown The Musical
BUY TICKETS TO MOTOWN THE MUSICAL
It is easy to see this musical conceived, written and produced by Motown Records founder Berry Gordy Jr. as an affectionate tribute to himself, but most theatergoers will be able to overlook the lame book because of the performers, who deliver one show-stopping musical number after another. They don't impersonate so much as channel the most popular entertainers of a generation:  Diana Ross and the Supremes,  The Jackson 5, Stevie Wonder, Marvin Gaye and on and on.
The Nance
BUY TICKETS TO THE NANCE
End August 11, 2013
Nathan Lane plays a closeted vaudeville performer from the 1930′s who makes a living portraying one of the stock characters at the time, a stereotypical homosexual. Lane delivers the kind of performance for which he is best known — the song-and-dance comedian with the perfect timing — but goes deeper and darker when his character is off the stage.
Newsies
BUY TICKETS TO NEWSIES
Opened: March 29, 2012
Nederlander Theater (208 West 41st Street)
Twitter: @Newsies
"Newsies" is a stage adaptation of the 1992 Disney movie musical, based on the true story of a strike in 1899 by New York's newspaper boys, that works in ways the film did not. Alan Menken's dozen songs, spiced with some undeniably catchy tunes, gets the treatment they deserve, backed by a live 12-piece band and put forth by a splendid cast (of young-looking adults playing children) that can sing and (spectacularly) dance.
Once
BUY TICKETS TO ONCE
Bernard B. Jacobs Theater
Opened: March 18, 2012
Based on the hit 2006 movie, Once tell the story of the romance between a Dublin street musician and a Czech immigrant. Its song "Falling Slowly" won the Oscar.
Twitter: @OnceMusical
My review of Once: Falling Slowly on Broadway
The Phantom of The Opera
BUY TICKETS TO PHANTOM OF THE OPERA
Majestic Theater (247 West 44th Street)
Opened: January 26, 1988
Twitter: @TheOperaGhosts
The Phantom of the Opera, based on a 1911 French novel by Gaston Leroux, is about a disfigured genius named Erik who lives in the catacombs of the Paris Opera House and falls in love with Christine, an aspiring singer whom he helps…until an old flame of Christine's named Raoul steps back into the picture.
However, the story in the musical, written and composed by Andrew Lloyd Webber — with more than its share of 1980′s heavy power ballads — is starting to take second place to the story of the musical, which is the longest-running Broadway musical of all time, and probably the most profitable.
Webber has written a "sequel," entitled "Love Never Dies," which was set for Broadway in the 2010-2011 season, but, after scathing reviews in London, may never appear.
BUY TICKETS TO PHANTOM OF THE OPERA
Pippin
BUY TICKETS TO PIPPIN
Music Box Theater
Director Diane Paulus has joined forces with inventive circus artist Gypsy Snider for the first-ever Broadway revival of the musical by Stephen Schwartz ("Wicked") about a prince who goes on a journey to find his "corner of the sky." The production is at its best with the death-defying stunts by the various acrobats, aerialists and jugglers. The dazzle can do only so much to mask the muddled story and a score that is far from Schwartz's best.
Rock of Ages
Brooks Atkinson Theater (256 West 47th Street)
Opened: April 7, 2009
Twitter: @RockOfAges
It is 1987 in an L.A. club, and a girl meets a boy — she is new to town, he is shy but has the voice of an aircraft carrier and dreams of being a rock star. Both are smitten by the 1980′s rock songs of big-hair bands like Journey, Bon Jovi, and Poison….which you must be too, in order to appreciate this generally well-reviewed juke-box musical.
Romeo and Juliet
Richard Rodgers Theater
Set to open: September 19, 2013
Orlando Bloom and Condola Rashad are the lovers in a new take on Shakespeare's tragedy, separated not by clan feud but by racial conflict. Directed by David Leveaux.
BUY TICKETS TO ROMEO AND JULIET
Spider-Man Turn Off The Dark
The Foxwoods Theater (soon to be renamed)
Opened: June 13, 2011
Original Director: Julie Taymor
Twitter feed: @SpideyOnBway
This musical originally by Julie Taymor and Glen Berger (book) and U2's Bono and The Edge (music and lyrics) follows the story of Spider-man the geek turned superhero. It was originally scheduled to begin previews in February, 2010, finally did in November, 2010, and opened on June, 13 2011. Dismissed and parodied for the bad luck and  technical and legal problems that beset it, the high-flying musical with an army of Spidey stuntmen has proven popular, especially among international tourists.
BUY TICKETS TO SPIDER-MAN: TURN OFF THE DARK
The Trip To Bountiful
BUY TICKETS TO THE TRIP TO BOUNTIFUL
Stephen Sondheim Theater
Opened: April 23, 2103
Set to close: September 1, 2013
Cicely Tyson returns in triumph to Broadway after an absence of 30 years, supported by an A-list Hollywood cast including Vanessa Williams and Cuba Gooding Jr. in this moving, low-key play by Horton Foote (still best-known for his screenplays for "To Kill A Mockingbird" and "Tender Mercies.")  In "The Trip to Bountful,"  an old woman living with her son in a cramped Houston apartment who escapes and returns to her childhood home.
My review of The Trip To Bountiful
Vanya and Sonia and Masha and Spike
BUY TICKETS TO VANYA AND SONIA AND MASHA AND SPIKE
Closes August 25, 2013
With the help of a spot-on cast that include David Hyde Pierce and Sigourney Weaver, Christopher Durang's play both spoofs and pays homage to the characters and themes in the works of the great Russian dramtist Anton Chekhov, but one needn't grasp the allusions to find many moments that are hilarious, and others that are touching. Vanya and Sonia are siblings living in a beautiful house in Bucks County, Pennsylvania, when they are paid a visit by their movie star sister Masha, who has both a new boy-toy and an ulterior motive.
My review of Vanya and Sonia and Masha and Spike
Wicked
BUY TICKETS TO WICKED
Gershwin Theater (222 West 51st Street)
Opened: October 30, 2003
Twitter: @WICKED_Musical
The musical tells the story of "The Wizard of Oz" from the witches' perspective, more specifically from the Wicked Witch of the West, who was not, as a child, wicked at all, but just green-tinted, taunted, and misunderstood. There is so much to like about this musical, the clever twists on the familiar tale, the spectacular set, and music that is a lot more appealing in context (such as the song "Defying Gravity") that I will forgive the contortions necessary to tack on a happy ending.